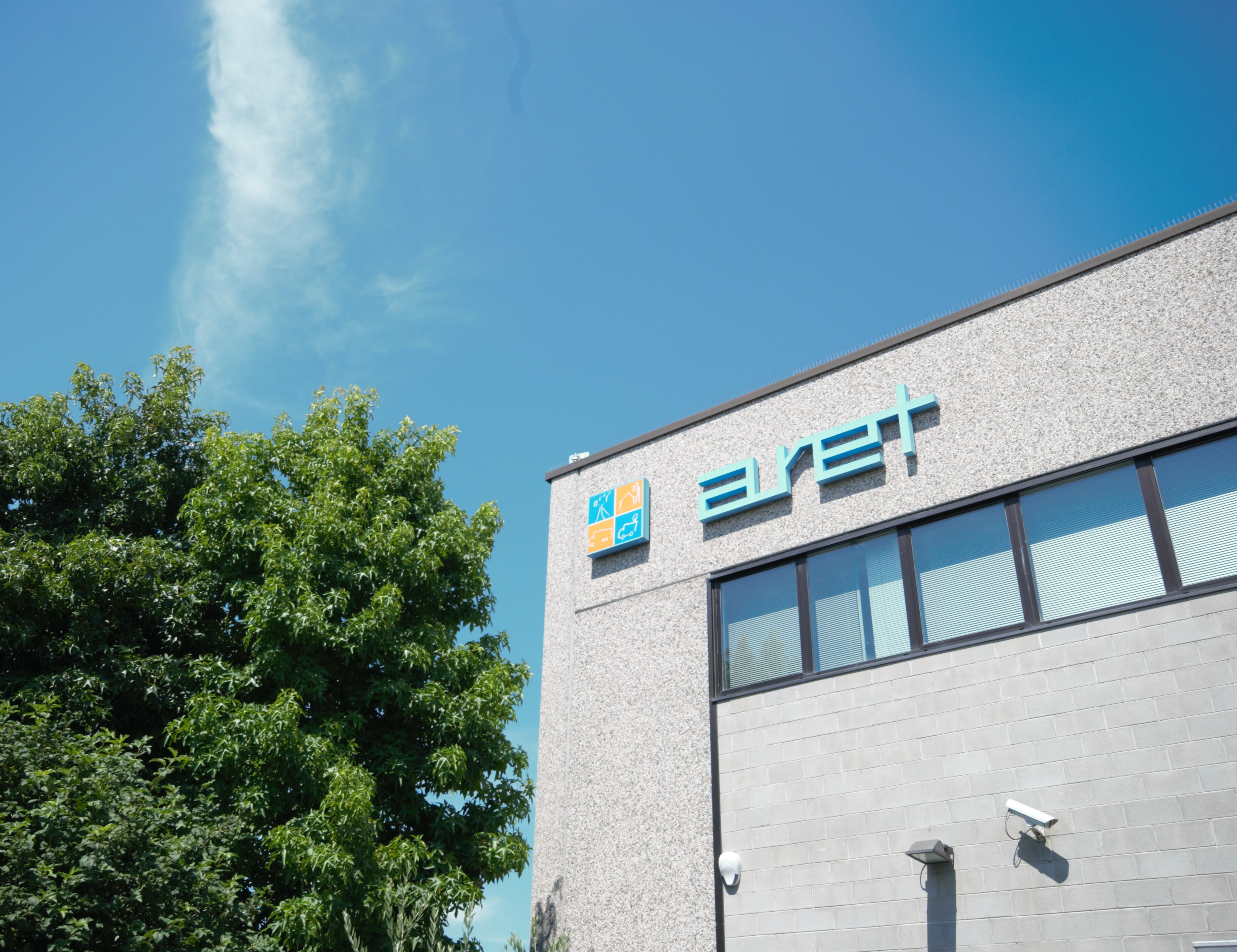 The company
ARET Coachwork was born in 2019 as a spin off and as the natural evolution of the 40+ years old experience and in-house coachwork department of the parent company ARET video and audio engineering.
After over four decades of experience and after developing a highly efficient coachbuilding technique dedicated to more than 450 OB vans working in every type of environment the decision of ARET management to spin off the coachbuilding activity to better focus and penetrate other high potential markets than broadcast: command trucks, hospitality vehicles, special shelters and of course military vehicles.
The benefit to have a dedicated company for coachwork are countless and among these the possibility to carefully monitor the construction of every truck in every single step throughout all the realization phases, from the 3D modelling and the static frame analysis, to the to hydraulics, air conditioning, and finishing.
All to  increase quality and competitivity.
ARET's unique approach to Coachbuilding relies exclusively on the internal resources of the company with fully trained, skilled and experienced staff covering all relevant subjects e.g. mechanics, air conditioning, hydraulics, power engineering and project management as well as training, and after-sales support.
Market Penetration
As a globally active company, ARET is remarkably proud of its success in Europe, Africa, Middle East, and South-East Asia, with more than 450 OB Vans delivered over the last 40 years. These projects were delivered to Public National Broadcasters located in every corner of the world, as well as to private service companies.

ARET Coachworx continues to deliver consistently high-profile turnkey projects to an international client base on a regular basis. Global markets require foresight and experience to respond to relentless demands for improvements in efficiencies.
Approach to business
ARET has built its market position through strong ethical values. Honesty and fairness, as well as innovation, are the beating heart of all the company business practices – a position from which the customer receives impartial advice matching proposed solutions to budgets.
For every project, the customer is assisted on a contract basis with passion and commitment, receiving direct and consistent support, creating a valuable and long lasting relationship.
ARET strength comes from the complete flexibility and custom design approach but also from imagination, creativity, ergonomics, and care for the smallest detail in order to create solutions that meet customer's needs now and in the future.